Press / xHamster Releases AI Face Recognition
xHamster will be the first adult company to offer users a fully functional AI video face recognition, using facial and hair colour recognition technology to find videos featuring their favorite stars. The database features over 1mln videos indexed for searching and 30k performers. xHamster's nearest competitor only has half as many videos indexed, and fewer than one third the number of performers.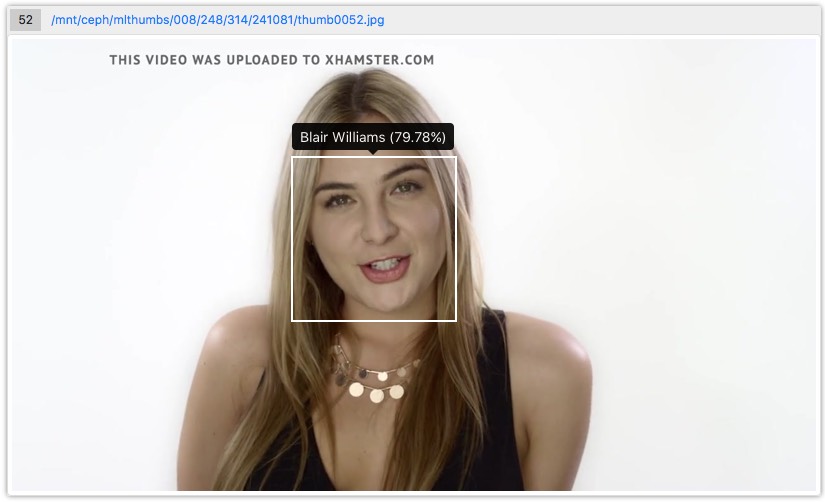 "We have a database that is over twice the size of our competitors, and our search functionality is ready now — not in a year," says Alex Hawkins, VP of xHamster. "We laughed a little when we saw their announcement earlier this week. Seemed like a lot of bluster for so little to show. Well, we're calling your bluff. Time to drop trough and go head-to-head."
While the front facing consumer interface is still in design, xHamster will make its database searchable to any journalist who would like to see how AI will improve porn search.
xHamster reached out to PornHub directly earlier this week, offering them the opportunity to demonstrate the supposed superiority of their system, but they have so far shrunk from the challenge to step into the first ever public AI porn battle.
"Not everything in porn is exaggerated," says Hawkins. "Some of us have the size, some of us just like to brag. We invite any journalist who wishes to check out our AI to do so — then ask PornHub to do the same."
Journalists wishing to test the new AI as part of the challenge should reach out to Hawkins at [email protected]